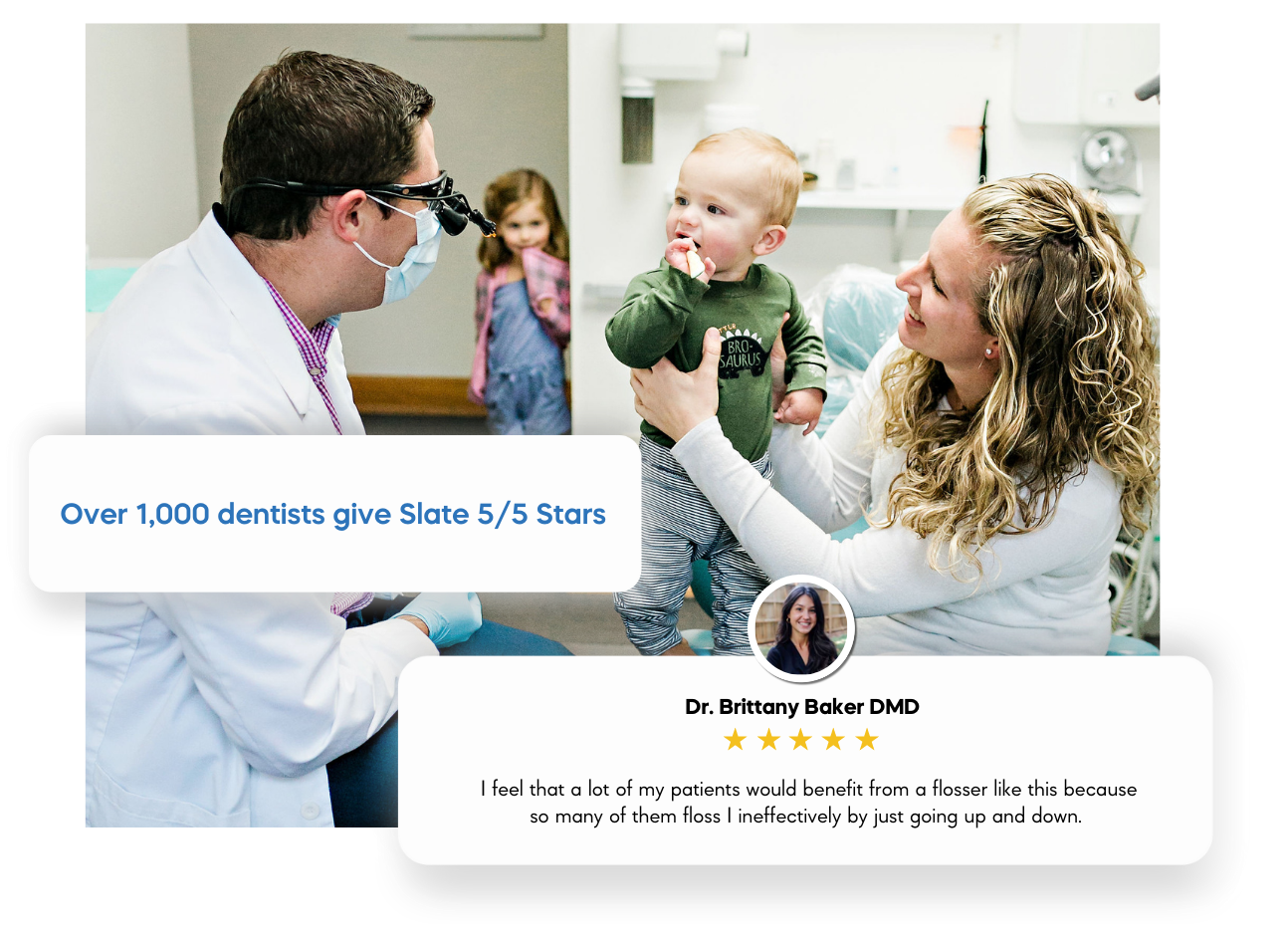 Catapult Members get the best discount for professionals.
With an innovative and easy to use design, you'll see measurable improvement in oral health when your patients use the Slate flosser. Sign up to get the exclusive catapult discount of 20% off.
THE WORLD'S ONLY 3-IN-1 ELECTRIC FLOSSER
GUM SWEEPS
Ribs and bristles strategically placed for gum massage, stimulation, and thorough cleaning. Bye-bye plaque and lingering food particles!
FLOSS HEADS
Rinse, air dry, and reuse – just like your toothbrush. Woven with 450 strands for smooth gliding between tight teeth and problem areas. Wax, teflon, PFA's, and PTFA's free!
TONGUE SCRAPER
Our 3-blade design removes 30% more odor-causing bacteria than a toothbrush. Gentle and effective, mimicking your tongue's natural shape.
PROFESSIONALS RECOMMENDATIONS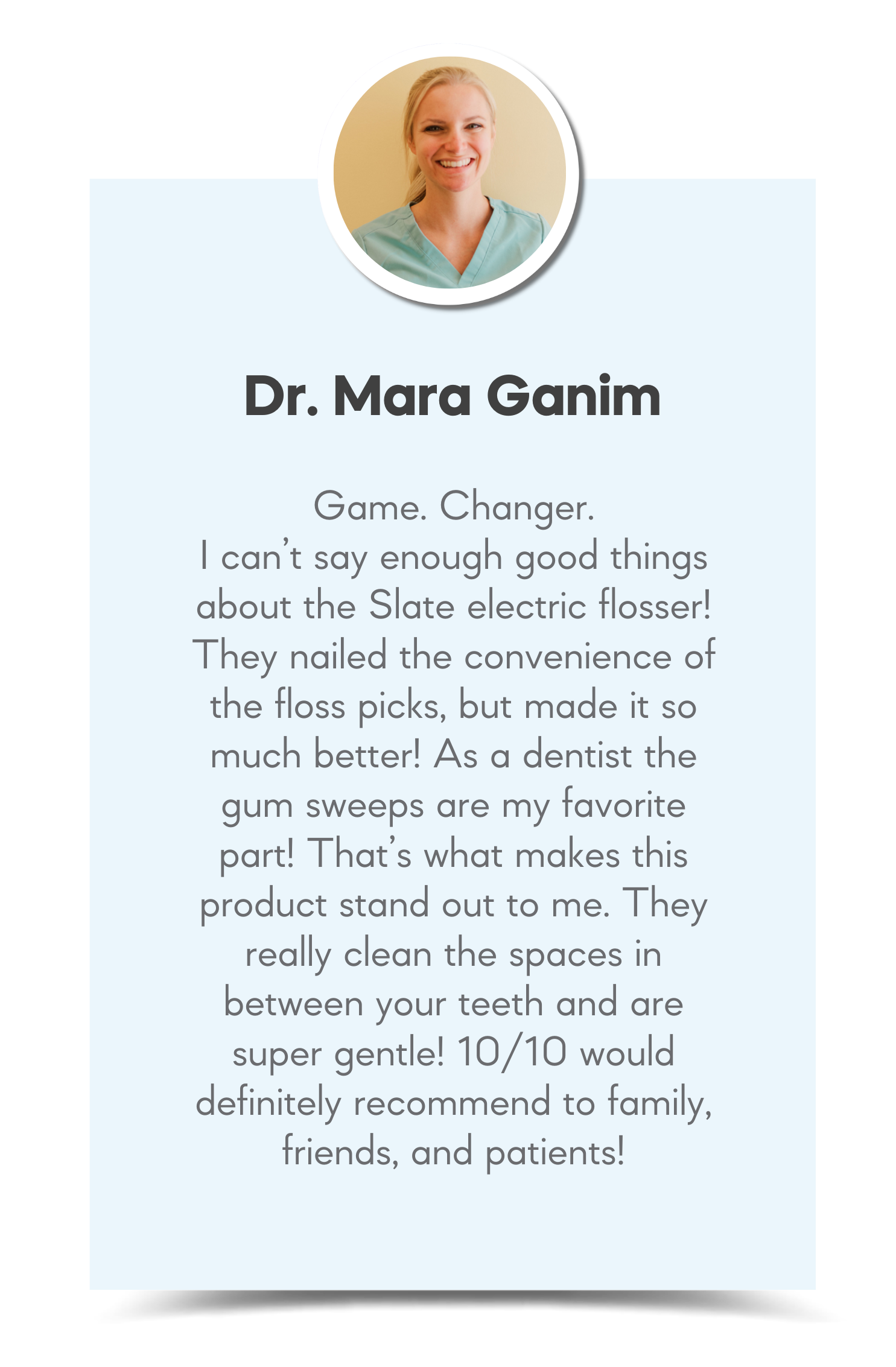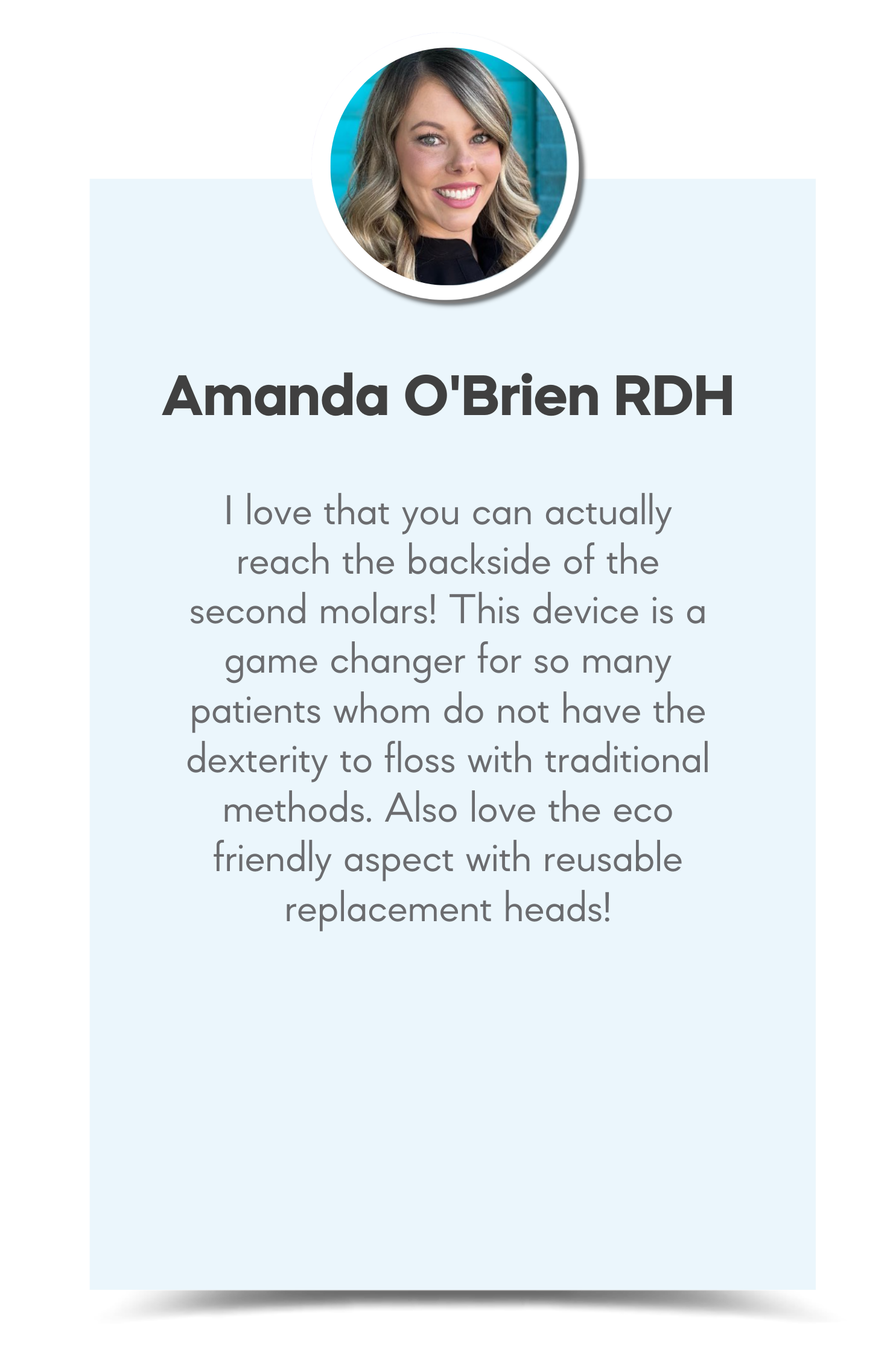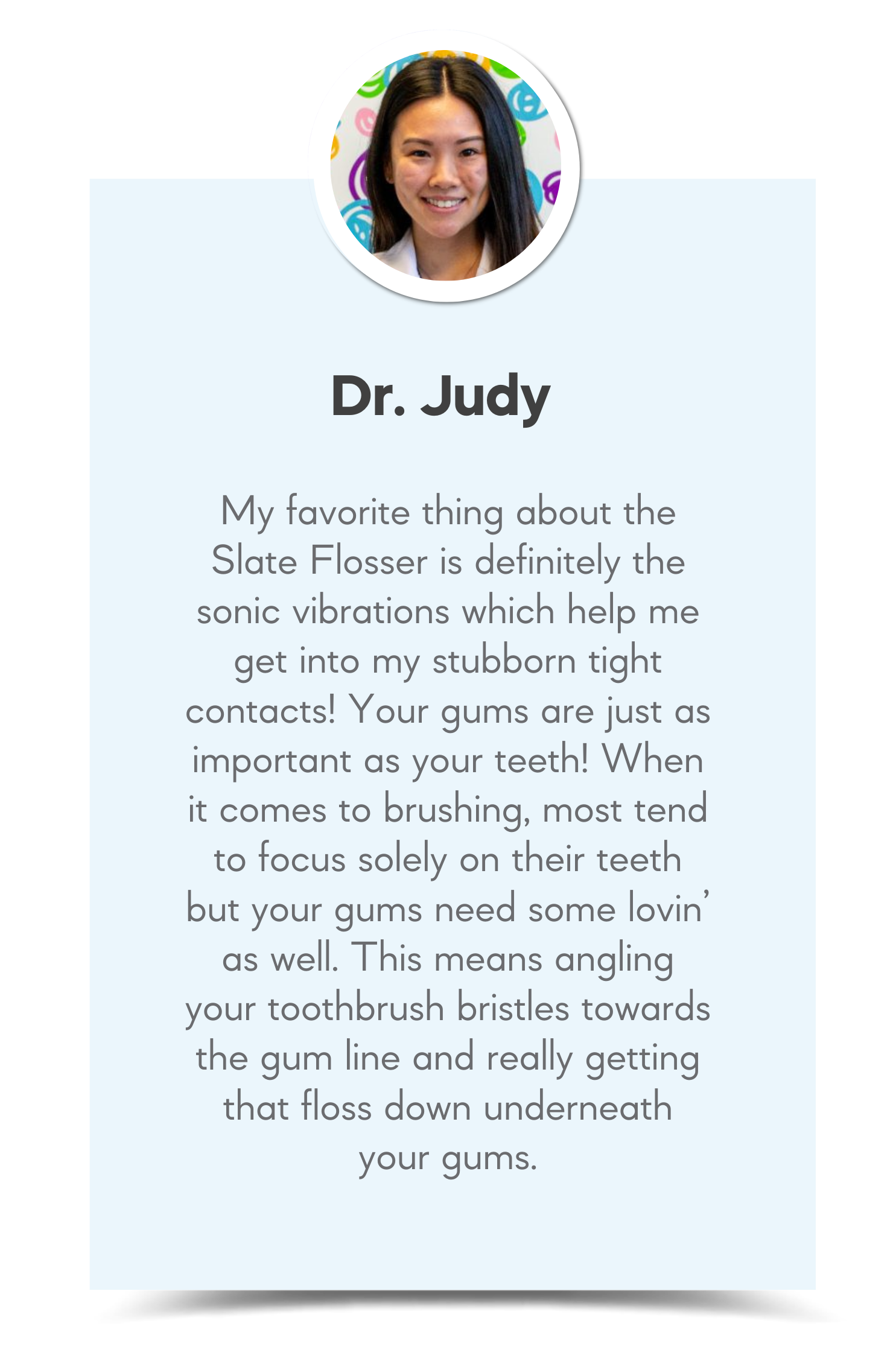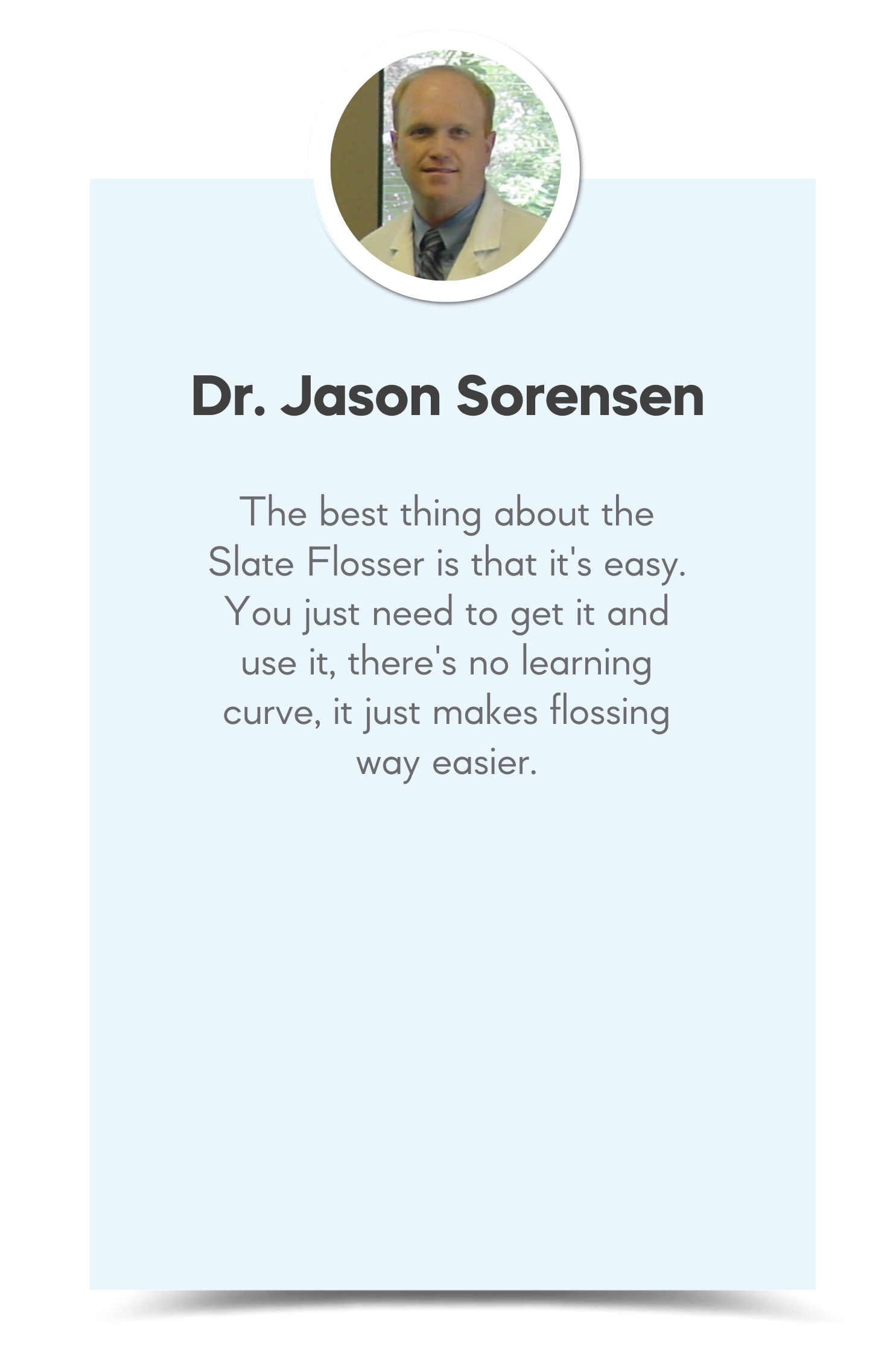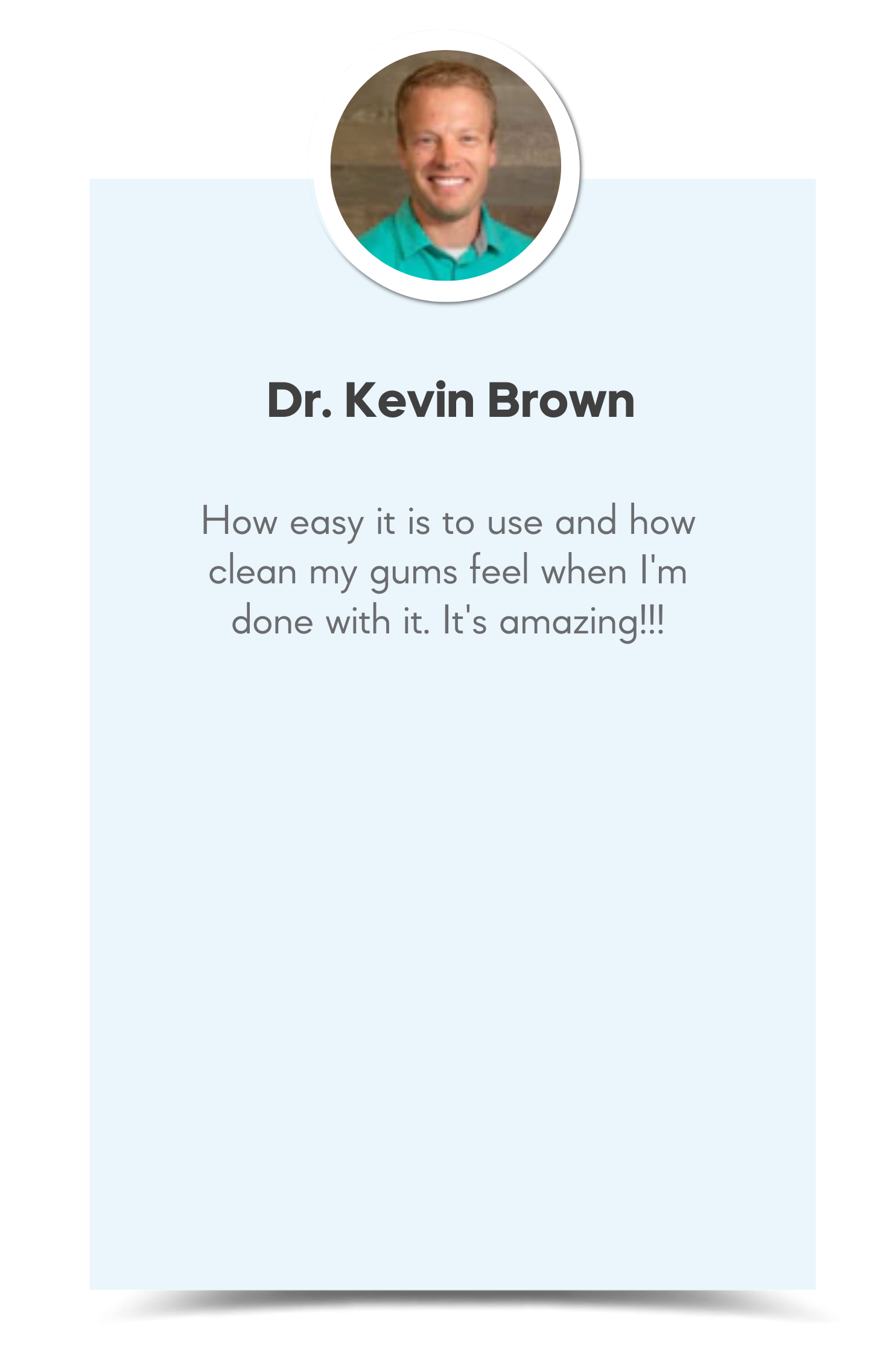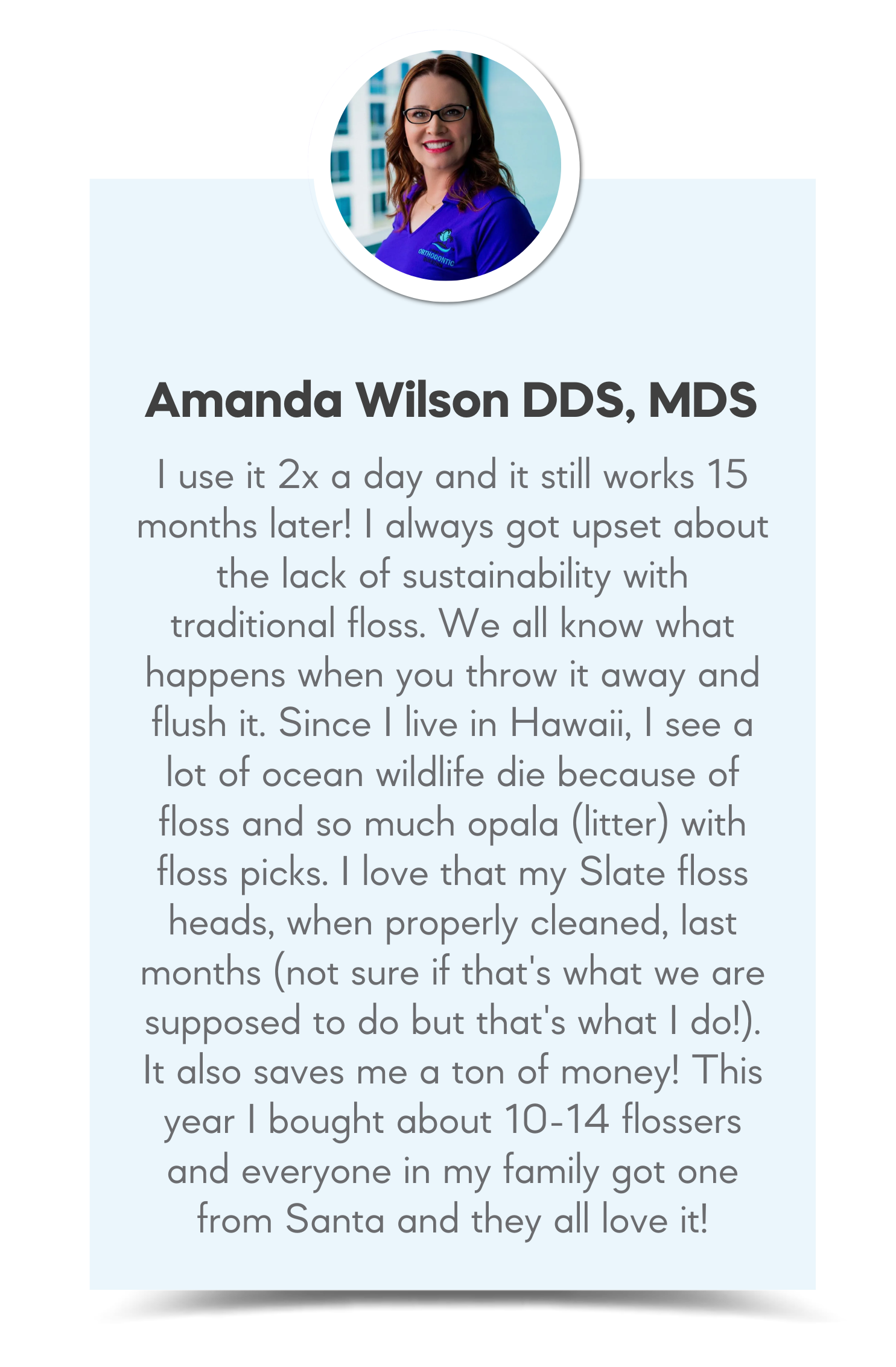 DEVELOP BY DENTIST, LOVED BY CUSTOMERS
DEVELOP BY DENTIST, LOVED BY CUSTOMERS
JOIN OUR COMMUNITY @SLATEFLOSSER